Throughout my career, I've been lucky enough to witness almost everything that could happen to a business throughout my careers.
If you're currently in the position of wondering which social media platforms to register with for your business or how to go about creating a marketing and ad spend strategy take five minutes to hear Romain Bertrand's perspective as he talks all things social and marketing.
Discussing the impact of covid on the industry of love and meaningful relationships is a normal day for Romain Bertrand.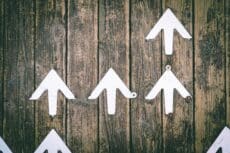 With the UK officially in recession, the current financial state of the UK raises many poignant questions surrounding marketing.
LinkedIn is a great way to sell yourself and your business, but one of the things I've been asked about a lot recently, is the LinkedIn 'Endorsement' feature. Added to a few profiles for testing last year before they rolled it out fully this has been a topic that comes up recently whenever LinkedIn is mentioned.
In these challenging economic times, I am delighted to have recently celebrated not only a decade in business, but also recession-busting growth in revenues and profits with my self-founded book coaching company, The Book Midwife.