The boss of Royal Bank of Scotland (RBS) said the lender will not be delving into interest-free credit cards amid concerns that consumers could be exposed if the British economy deteriorates.
Chief executive Ross McEwan said the bank was concentrating its efforts on personal and small business loans where the customer is contracted to pay the money back.
He said the decision to stay clear of cheap credit cards had caused RBS to lose some market share to its rivals.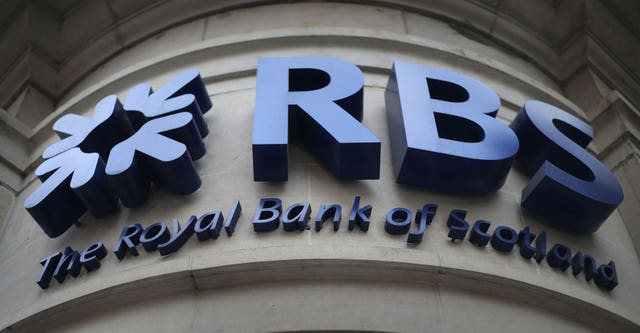 And while the move is not permanent, he said "now was not the time" for the bank to be launching those products for customers.
Speaking at the Bank of America Merrill Lynch Conference in London, Mr McEwan said: "We've made a decision that we are not going to actively get back into credit card zero balance.
"We have got a benign market place of low inflation and 3.4% unemployment. If any of those change even a little bit (then the) consumer comes under pressure."
The state-backed bank revealed last week that it would delay the launch of a low-interest credit card because of reservations about Britain's escalating consumer debt pile.
The Bank of England's Financial Policy Committee also underscored its concerns on Monday, claiming that lenders are "underestimating" the risks of growing household debt.
Focusing on the outstanding legacy issues at RBS, Mr McEwan said there had been no progress on a potential settlement with the US Department of Justice over claims it mis-sold toxic mortgage bonds in the run-up to the crisis.
However, he said that he would "like to see that one tied up by the end of this year".
It comes after RBS put to bed uncertainty surrounding its Williams & Glyn branches earlier this month when the European Commission formally approved an "alternative remedies package" that will allow the lender to avoid a compulsory sale.
RBS, which is 70% owned by the taxpayer, will shell out towards a £425 million fund aimed at competitors across the UK's banking and fintech sectors, as well as a £350 million pot to help challenger banks convince small and medium-sized businesses to switch accounts and loans from RBS.
The plan ultimately saves the bank from hiving off its near-300 Williams & Glyn branches, having struggled to find a buyer ahead of its deadline slated for the end of 2017.
On Williams & Glyn, Mr McEwan said the package was a "really good outcome" for competition and the bank.
He also gave a bright summary of the performance of Natwest Markets, which has benefited from the political uncertainty stirred up by Brexit, UK general elections and US president Donald Trump.
In a wide-ranging interview, Mr McEwan gave a hint on his future, saying he wanted to be the CEO that delivered the first dividend payment to shareholders since 2008.
He said: "I would like to get that little bit of credit rather than give it to somebody else."