Barratt Developments has shrugged off mounting signs of Brexit woes in the property market as it insisted conditions remained solid with strong buyer demand.
Britain's biggest housebuilder said it had traded well in the first 15 weeks of its new financial year, with strong mortgage finance helping support demand.
But a profit warning from rival Crest Nicholson on Wednesday sparked share falls across the sector as it blamed Brexit uncertainty for putting off buyers in the traditionally strong autumn selling season.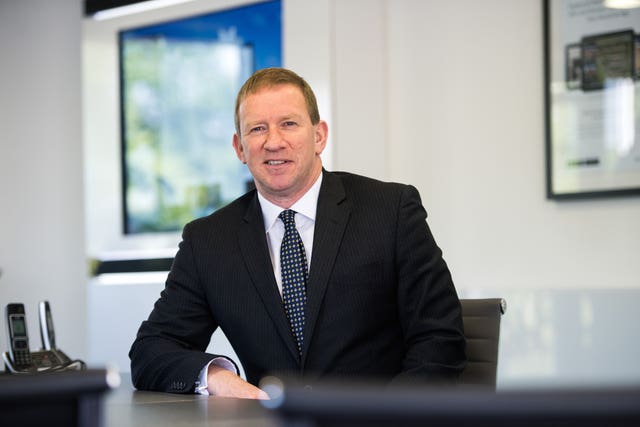 Barratt shares fell 1% in the FTSE 100 Index, while Berkeley Group was 2% lower and Crest dived more than 6% in the second tier.
London-focused builder Crest has added to a growing band of builders seeing Brexit knock buyer confidence, especially in the capital and southern England.
Telford Homes – which is also focused on the London market – cautioned last week that Brexit sentiment is affecting demand for homes costing above £600,000, with buyers adopting a "wait and see" approach as Britain's exit day looms.
And Newcastle-based Bellway flagged on Tuesday worries over the threat of a Brexit hit to next spring's busy selling season.
But Barratt – which operates nationwide – said demand continues to be supported by the Government's Help to Buy initiative for first-time buyers, as well as wide availability of "attractive" mortgage finance.
Ahead of the group's annual general meeting in London, chief executive David Thomas added: "The group has started the new financial year in a strong position, with a good sales rate, healthy forward order book and customer demand supported by an attractive lending environment."
It said average weekly net private reservations per development had remained "strong" in the first 15 weeks, albeit dipping to 0.72 from 0.74 a year earlier.
Barratt's forward sales stood at £3.15 billion, or 12,903 properties as of October 14 – up 12.4% year-on-year.
It launched 53 new developments in the 15 weeks to October 14, down from 62 a year earlier, but still expects outlet numbers to grow over the full year.
Robin Hardy, an analyst at Shore Capital, said while Barratt made "positive noises" on the market, its numbers showed "site numbers are lower and the sales rate has ticked down".