Land Rover has just revealed an all-new version of its ever-popular Range Rover Evoque, and we got the opportunity to get behind the wheel for some brief, but challenging, all-terrain driving — giving us a first taste of its off-roading credentials, and a glimpse at some of the impressive technology on-board.
What's new?
Off the bat, the new Evoque is recognisable as being just that. It retains the silhouette of the outgoing car, along with similar dimensions, but brings the latest corporate Range Rover face to the machine for a mini-Velar appearance.
There's also bags of new tech — the highlight being ClearSight Ground View, which projects an underside view of the car onto the central display. A trick rear view mirror uses a roof-mounted camera to project a clearer image, too, while an updated infotainment system rounds out the package.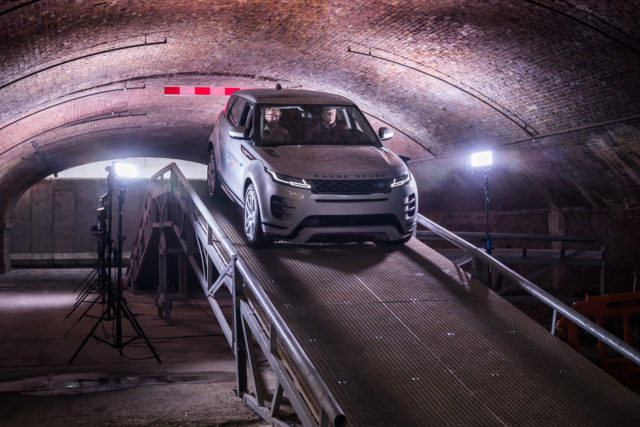 What's under the bonnet?
As mentioned, the Range Rover Evoque will launch with petrol and diesel engines — with the firm key to stress the latter remains a core part of its range — available with either front-wheel-drive and all-wheel-drive. There's also the option of a six-speed manual on the entry-level diesel engine, while a nine-speed automatic gearbox features elsewhere.
We drove the diesel mild-hybrid powertrain which will arrive later in 2019 alongside a petrol plug-in hybrid option — although Land Rover says there's no plans for full electrification. Covering no more than 5mph on our brief drive, we'll have to wait for a full on-road test before coming up with a final verdict on the 'MHEV' powertrain.
What's it like to drive?
Our short course took us over some obstacles to demonstrate the go-anywhere capabilities of the new Range Rover Evoque, including faux-hills, train tracks and even through a swimming pool.
The compact SUV dealt well with everything thrown at it — although you'd expect so when the firm themselves designed the layout — giving off early positive signs.
It did also give us a chance to try out the new ClearSight tech. The Ground View system proved vital in positioning the car correctly on the train tracks — so we have no doubts it'll be perfect to help avoid kerbs when parking — while the rear-view mirror really does take visibility from poor to outstanding. The latter is an option we'd likely struggle to go without.
How does it look?
The second-generation Range Rover Evoque is certainly more evolution than revolution — retaining the basic silhouette of its predecessor but bringing the latest corporate face with ultra slim LED headlights. Dimensions remain almost identical, while the car also gains more aggressively-designed arches for a 'strong and dynamic' look.
It gives off a mini-Velar kind of vibe, which to us is a great thing — even if Land Rover may choose to avoid that comparison. The sleek look of the larger SUV translates well onto the more compact body, and it'll no doubt become the next must-have fashion accessory in certain circles.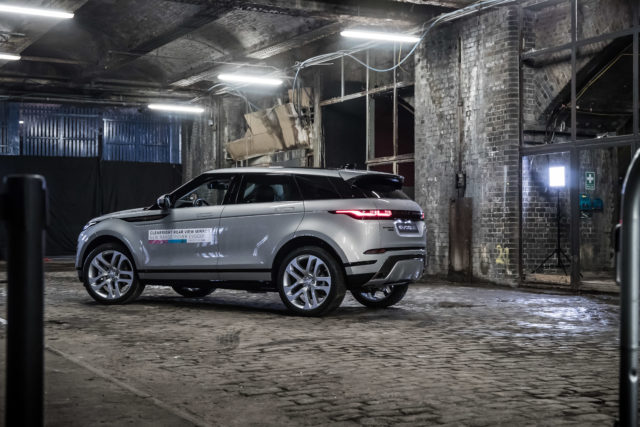 What's it like inside?
The similarities to the previous generation continue into the cabin — which retains a recognisable design, but with a more modern look and a roomier feel too. A steeply-raked instrument panel houses the Touch Pro Duo infotainment system, giving access to car functions on the lower screen while providing media and navigation features up top.
New materials have also been introduced to the car. Those looking for a more eco-friendly alternative to leather can now opt for 'Kvadrat' — a material made from a combination of wool and Dinamica suedecloth, which is created from recycled bottles. It feels good to the touch, but we'll have to see how it holds up on the comfort front over longer drives.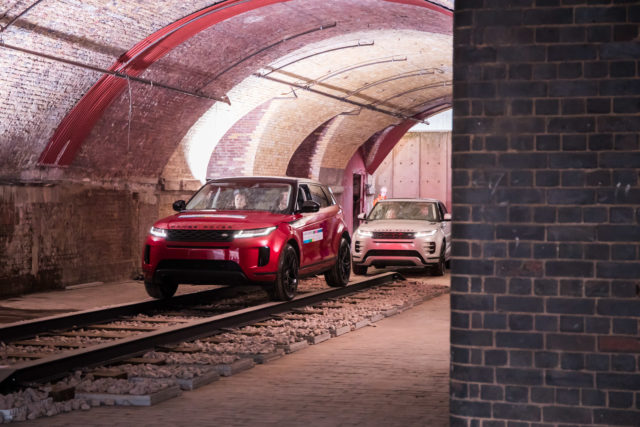 What's the spec like?
Order books for the new Range Rover Evoque have now opened, with prices starting from £31,600. That money buys a D150 model, complete with a 2.0-litre, four-cylinder diesel engine producing 148bhp while paired to the manual gearbox option sending power through the front wheels.
As standard, equipment includes LED headlights, automatic wipers, a 10-inch Touch Pro infotainment system, fabric seats and cruise control.
To take advantage of the new ClearSight Ground View and rear-view mirror tech, customers will have to opt for HSE or higher models, with prices starting at £41,250. Pricey, yes, but the technology is impressive enough to justify the cost.
Verdict
Early impressions of the new Range Rover Evoque are promising, with the car set to deliver some cutting-edge technology in a stylish package — albeit coming in quite pricey at its top end.
The ClearSight systems are genuinely cutting-edge and for the urban dwellers looking for a stylish package, the extra visibility these offer alone could sell the car. We'll have to hold off on a final verdict until we get the Evoque on the road next year, but there's reason to be excited.